The phrase "socially responsible travel" is a new trend followed by travelers all over the world, in the context that traveling and experiencing new cultures is popular nowadays. Hanoi, renown for the chaotic Old Quarter, many little temples, Dong Xuan Market that sells household goods and street food, already has so much to offer. However, you can choose to enjoy your trip while also giving back to the community. This article will help you incorporate social responsibility into your travel to Vietnam and discover a new side of Hanoi.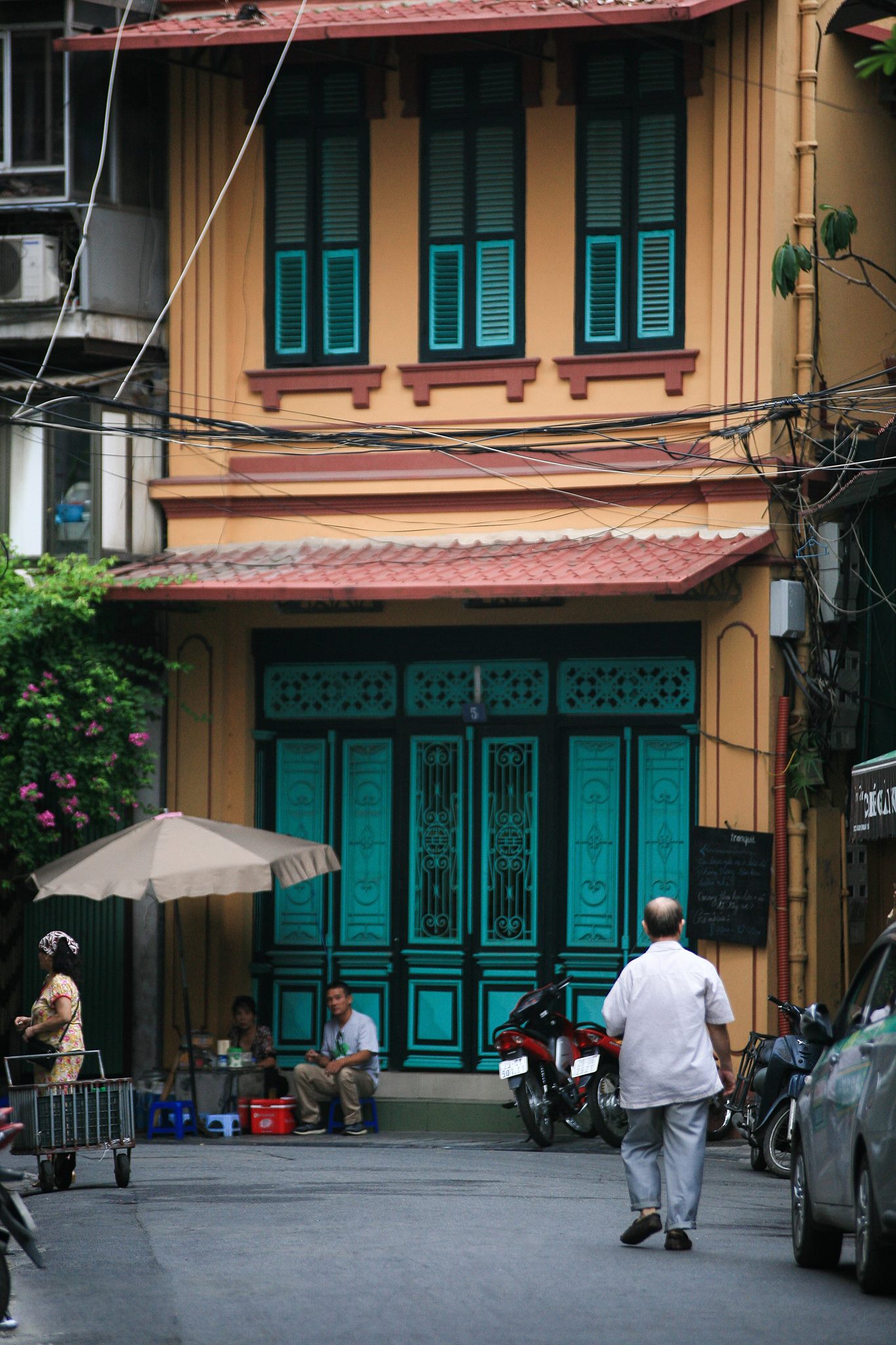 Traveling
Dichung.vn
When you reach Noi Bai airport, please consider using Dichung.vn, which promotes a share-ride culture. It is a new platform in which people can share or sell free seats in their vehicles for people on the same route. Dichung.vn is the best choice for you to save money and help protect the environment by reducing emissions from vehicles on the road.
Dichung.vn provides local people with new economical options when they need to move. The opportunity to earn extra income by selling vacancies in their vehicles, and to help reduce the number of cars on the road by fully exploiting the space available for circulation, thereby reducing the amount of waste, reducing environmental pollution, and saving resources for society, is an opportunity to also better Vietnam. This model is suitable for the Hanoi market, where traffic jams and urban pollution are important social concerns.
University Student Onetrip Tours 
Although Onetrip provides many quality tours, it also supports university students in becoming professional tour guides. Each student goes through formal training in tourism knowledge thereby acquiring a few soft skills. This ensures that every student is well prepared before leading a tour.
At the moment, City Tour and Food Tour are available in Hanoi. In particular, Hanoi City Tour is a donation-based tour in which the students will show you around the capital city and share Vietnam's culture and history in each destination. While travelers receive the benefit of a local showing them around the city, the students get to improve their English communication skills.
When the students have acquired enough experience through City Tours, they will then get to lead paid tours and earn a living. If you have already experienced the City Tour and want to support the students more, you can book other tours in Hanoi or in other cities around Vietnam.
Eating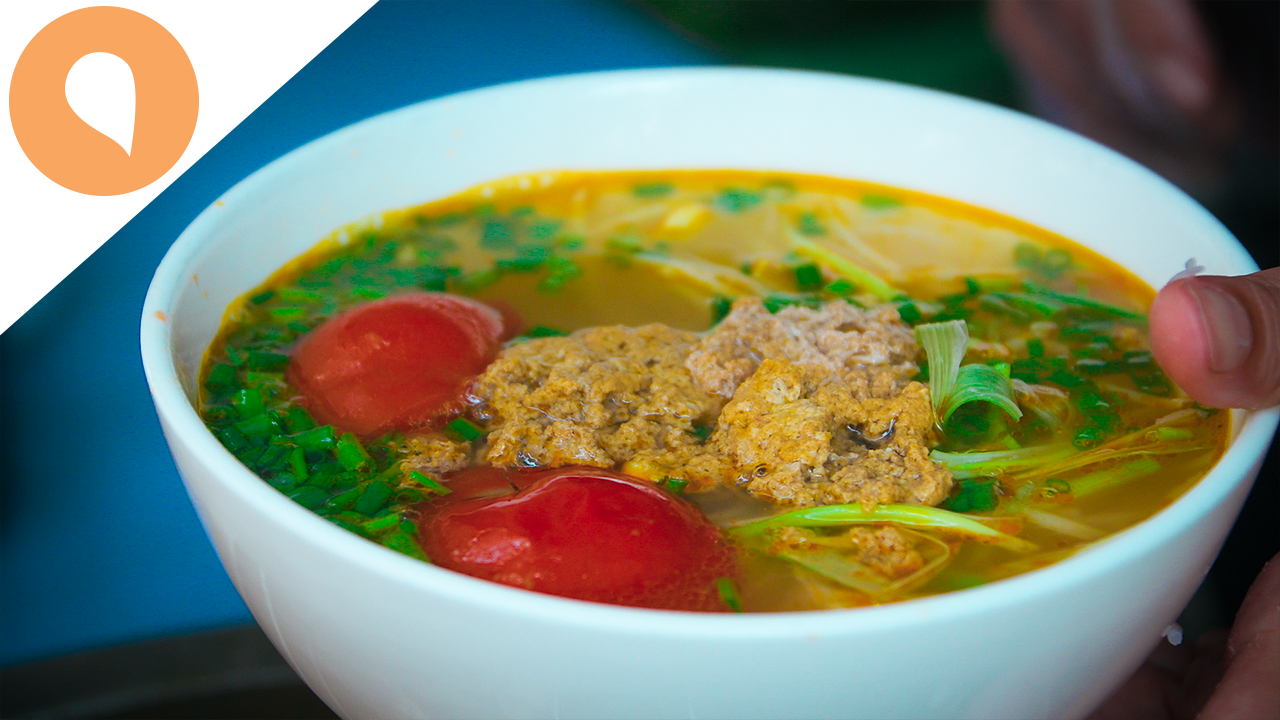 It is no exaggeration that cuisine in Hanoi is the best in the world. How about choosing restaurants that serve local food made by local disadvantaged children with high quality and excellent service? KOTO and Hoa Su should be on the top of your list:
Restaurant-Cafe-Bar KOTO
59 Van Mieu St., Dong Da Dist.
KOTO transforms the lives of disadvantaged and at-risk youth in Vietnam through a holistic hospitality training program. KOTO was founded by Kimmy Pham, a Korean-Vietnamese social entrepreneur. In 1996, he came to Vietnam and saw the plight of at-risk youth on the streets of Hanoi. He promised these kids, and also friends, that he would return and support them. KOTO is the way he fulfilled his promise; it stands for Know One Teach One. In the beginning, he took advantage of his experience and background in the tourism management field by opening a sandwich shop with the first nine trainees: children living on the street and one accountant. Now KOTO is a training restaurant, which serves high-quality dishes with quality service. The menu includes everything from excellent Vietnamese food to Western dishes. KOTO has even been given a Certificate of Excellence by Tripadvisor!
The price ranges from 120,000 VND – 160,000 VND.
Apart from eating, and drinking at KOTO, you can attend their cooking class or their social enterprise study tour. You can learn more about KOTO's almost twenty years of running an award-winning, social enterprise program on the tour.
Hoa Sua Training Restaurant
1118 Nguyen Khoai St., Hoang Mai Dist.
Hoa Sua has the same model as KOTO: a training school that teaches disadvantaged children to become chefs. The income from the restaurant mainly goes toward running the education, covering training costs, and administration expenses. The trainee students here, street and impoverished children, orphans, and those with disabilities fare so luckily that they can acquire valuable practical lessons and experiences in this area. So when you come to Hanoi, try Hoa Sua or KOTO, talk with the staff, who are also the trainees of these restaurants, to get their insights and see how happy they are.
Main courses at Hoa Sua range from 45,000 VND – 180,000 VND. This restaurant is only available for booking in advance, you can contact them through the phone number 024.3643.4731 – 0904.724.968 for more information. Opening hours are from 8 AM to 7 PM.
Hoa Sua School also has a bakery named Hoa Sua Bakery To Go, and an embroidery and sewing shop managed by hearing-impaired trainees.
Spa and Salon
Dao's Care
Number 7 Lane 173/24 Hoang Hoa Tham St., Ba Dinh dist.
Dao's Care offers two types of service: herbal baths brewed with herbs collected by the indigenous Red Dao people and therapeutic massages. On the website of Dao's Care, they say that "We employ visually impaired people and train them to become skilled therapists. Moreover, we support the Red Dao social enterprise "SapaNapro" in Sapa by using their secret remedies for our herbal baths as well as selling their herbal products. Inspired by love, Dao's Care's founders eagerly wish for everybody to slow down and enjoy life. At Dao's Care, we aim to enhance a healthy lifestyle. We hope that when you leave, you will feel refreshed, revitalized, and ready to rejoin the hectic pace of Hanoi."
Red Dao is a minority group of Vietnam. They are well known for their medicinal baths which include approximately 120 kinds of herbs, plants, and bark. Medicinal baths are good for our mental and physical health. Many ethnic minority customs have been negatively affected by social development and integration. Yet the Red Dao people have maintained their unique cultural values. Their efforts have helped to preserve and promote the culture of 54 ethnic groups of Vietnam. And thanks to that, we are so lucky that we can use Dao's traditional service.
You can come to Dao's Care from 9 AM – 9 PM every day to experience one of their services: Red Dao Herbal Bath, The Dao Massage, Swedish Massage, Hot Stone Massage, Zen in the Heart Massage, Zen Therapy, or Foot Therapy.
And you can also bring home some good natural products as a reminder to slow down and enjoy life!
Em Hair Salon
1 Phan Huy Ich St., Ba Dinh Dist. 
Em Hair Salon is a social enterprise of REACH –  a local non-governmental and non-profit organization which specializes in providing vocational training, career advice, and job placement services for Vietnam's most disadvantaged youth. 100% of the profits go directly to help disadvantaged young women and girls studying at REACH.
The Salon specializes in men's and women's styling, cutting, coloring, and curling services at affordable prices: 100,000 VND for cutting women's hair, and 200,000 VND for cutting men's hair. For other services please have a look here.
Souvenirs 
Zo Project
House #27, Alley 5A Tran Phu St., Hoan Kiem Dist.
Tran Hong Nhung, the founder of Zo Project, has a great passion for paper. Founded in 2013, Zo project works in collaboration with Suoi Co, Suoi Re villages in Bac Ninh Province that produces traditional Vietnamese "do" paper. The Zo team then uses the paper in the creative creation of many products such as notebooks, postcards, lamps, and other niche crafts that they sell from their workshop in Hoan Kiem. They are helping to preserve the tradition of the Zo people, by helping the paper-making artisans to have stable incomes, and creating more job opportunities for the ethnic minority villages in the northern province of Vietnam. See how Zo paper is made here.
Zo paper is famous for its high quality. I recommend this workshop if you are a paper lover, it is a must-see destination for you in Hanoi. Zo Project also has two workshops, Calligraphy and Watercolor. They also provide a tour to Hoa Binh to see how the artisans make Zo paper. You can even try it yourself!
My biggest takeaway from Zo Project is its people. Two months ago, I spent time in the Zo Project Shop. I talked with Chi, a member of the Zo Team. She confidently told me that everyone is welcome at the Zo Project. There is no need for people to buy anything, she and her team want people to simply come and see the beautiful Zo paper. Chi is very happy to spread the word about Zo Paper.
Hanoi is amazing. It does not only have good food, countless beautiful attractions but many social entrepreneurs are taking action to make their country develop sustainably. These projects are operating based on a great cause but they are still producing high-quality products with care. As travelers, we can visit these locations to experience good services and also give back to the local community.
Small actions, big changes. The choices you make can impact local people's lives.
If you also want to experience local lives, take a look at this article for some cultural spotlights of Hanoi, or this one to explore hundred-year-old traditional handicraft villages in the city. We also have a great article on what to do with two days in Hanoi that mentions some of my favorite foods here. Finally, if you are also weighing options on where to stay check out the 10 best accommodations (mid-range/ Luxury) options and even Christina's location in Hanoi that encourages social interactions.
If you enjoyed reading this article and would like some more fun info about what to see, do, and eat (and a bunch of interesting cafes!) in Vietnam, follow us at the Christina's Blog!